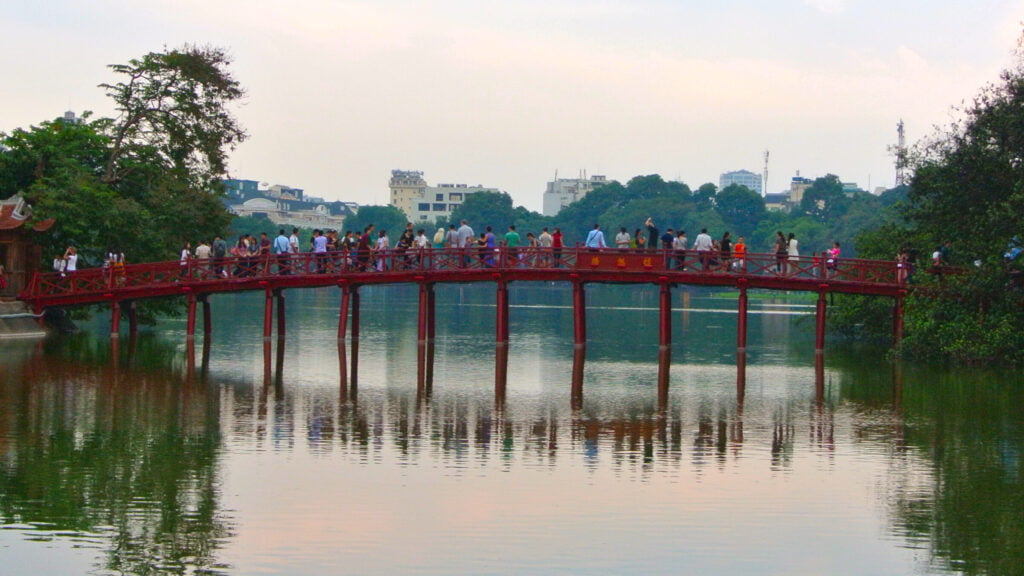 Old Quarter
The Old Quarter is where most tourists spend their time in Hanoi. It has many shops and restaurants, but they can be a little pricey for the cost-conscious traveler. You will find lots of souvenirs and brand name products from companies such as North Face, Adidas, and Apple. If you don't want to shop, you can visit the famous Lake Hoan Kiem.
Lake Hoan Kiem
In Vietnamese, the name of this lake translates to "Lake of the Returned Sword." According to legend, the emperor Le Loi met the Golden Turtle God at the lake. The Golden Turtle God asked for the return of a magic sword called Heaven's Will. This sword was given to Emperor Le Loi by a local god, the Dragon King, to defeat the Ming army.
At the northern end of the lake is the Temple of the Jade Mountain, which was built in the 18th century. This temple honors Tran Hung Dao, who successfully defended against the Mongols three times. Jade Island is connected to the shore by the red Huc Bridge. The most distinguishing feature of this lake is the Turtle Tower, which stands alone on an island in the middle of the lake.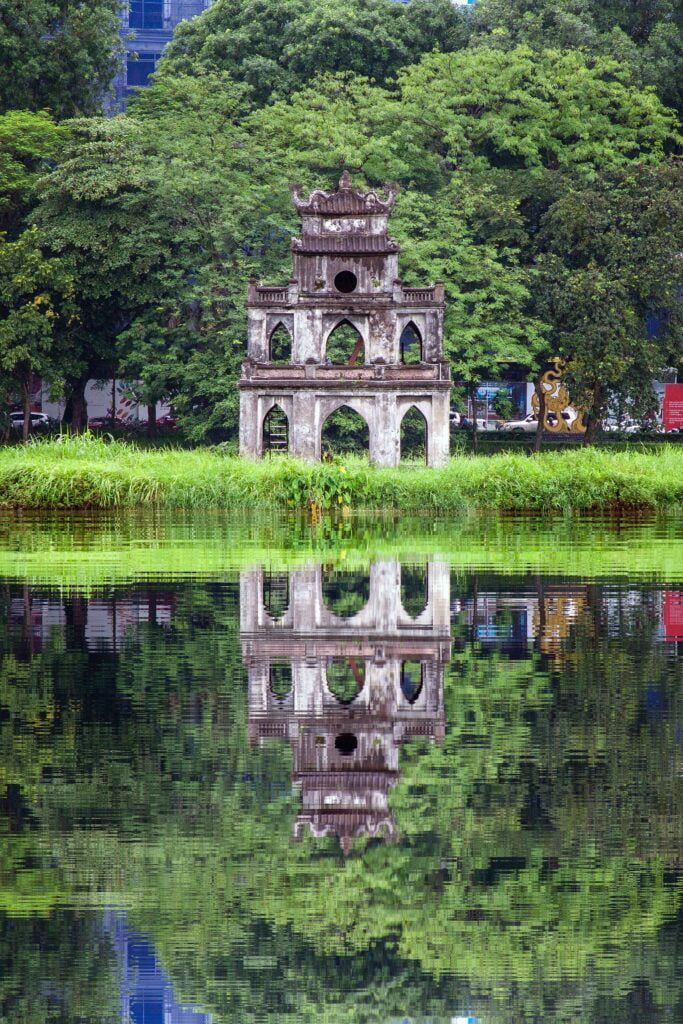 Local Attractions
Aeon Mall
27 Co Linh Street
Long Bien Ward
Long Bien District
Hanoi
Vietnam Museum of Ethnology
64 Nguyen Van Huyen Street
Cau Giay District
Hanoi
Hoa Binh Park
Pham Van Dong Street
Xuan Dinh Ward
Bac Tu Liem District
Hanoi
CGV Indochina Plaza
241 Xuan Thuy Street
Cau Giay District
Hanoi
My Dinh National Stadium
1 Lê Đức Thọ Street
Mỹ Đình Ward
Nam Từ Liêm District
Hanoi
Vincom Megamall Ocean Park
Kiêu Kỵ, H. Gia Lâm
Hanoi
Ho Chi Minh Mausoleum
Take some time to visit the Ho Chi Minh Mausoleum, a large public space dedicated to the late President Ho Chi Minh, who is credited with leading Vietnam to independence. Prepare to wait in line in order to go inside the mausoleum. Next to the mausoleum is the museum, which contains many exhibits that tell about Ho Chi Minh's life, from his early days, to his exile, to the end of the war.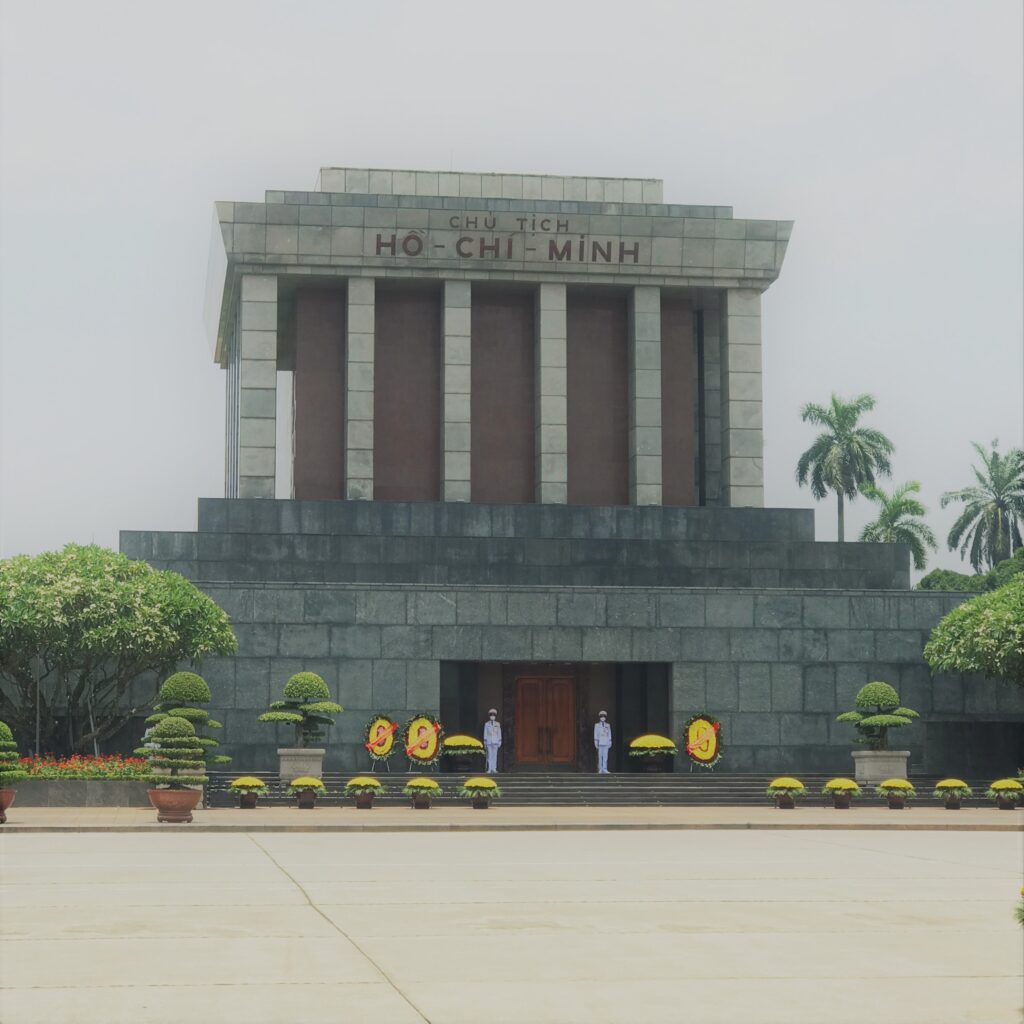 News & Updates
At least 37 parking lot projects in Hanoi are facing site clearance and investor attraction problems, said Le Anh Quan, director of the municipal Department…

Non Nuoc Cao Bang Tourism Festival opened at Hoan Kiem Lake walking street in Hanoi on the evening of December 8, with the occasion attracting…

An over-two-minute video of around five or six foreign men performing various stunts while riding bicycles in Hanoi has gone viral on social media. Full…